Accommodation options
Alchymist Grand Hotel and Spa
Tržiště 19, 118 00 Malá Strana, Prague 1; http://www.alchymisthotel.com/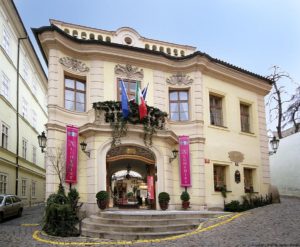 A luxury hotel in a baroque palace in the most beautiful part of Prague.
Regular PPCP Meetings are held here, among other things.
Based on our agreement with the management of the Alchymist Hotel, visitors of the Biennale can stay at significantly favourable prices.
When booking, simply enter the password "Biennale 2020".
We will keep you informed of other accommodation possibilities as soon as our negotiations with the selected hotels advance.