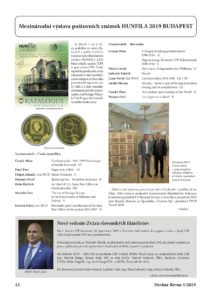 Article by Zdeněk Filípek on the International Stamp Exhibition HUNFILA 2019 – BUDAPEST
Source: Merkur Revue 9/2019
Interview with Petr Sobotka in Sunday Blesk (Nedělní Blesk) 20.10. Generally about philately and investment as an interesting aspect of successful people's lives.
Source: "Nedělní Blesk"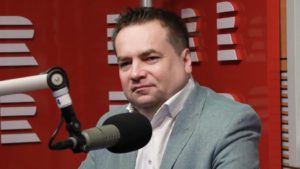 Interview Lucie Výborná with Tomáš Mádl 29.10. at Radiožurnál. Extremely important presentation of PPCP and philately in media space. This show was watched by 1.2 million listeners!
https://radiozurnal.rozhlas.cz/znamky-jsou-o-pribezich-diky-nim-jsou-nadcasove-vysvetluje-filatelista-madl-8097026